If like me you like creme brulee desserts, I can guarantee you that you like this recipe. It's easy: You have to prepare a coffee latte and sprinkle it with brown sugar before caramelizing with a torch. You will get a café latte with a layer of caramel on the surface that will give, by mixing, caramelized aromas to your coffee.
Ingredients and material:
ingredients
Coffee
Whole milk
Brown sugar
Equipment
Coffee machine with a steam nozzle (or failing to have a steam nozzle, use an electric milk frother).
Kitchen torch or lack a DIY torch.
Coffee cup latte (prefer a rather large cup), spoon.
The recipe :
Prepare a coffee latte as usual:

Roll out your espresso and froth the milk.
Gently add the frothed milk to your espresso.
Sprinkle the coffee latte with brown sugar. Be careful not to put too much because otherwise the taste of caramel will crush the coffee. The idea is to cover with a thin layer of sugar the froth of milk overlooking your coffee.
Light your torch and caramelize the brown sugar as if it were a creme brulee.
During the tasting, I break the caramel with a spoon. This operation allows me to catch both coffee, milk froth and caramel. Together, it feels like eating a cake.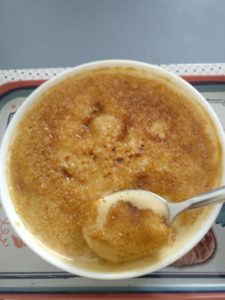 Another peculiarity, a little caramel will melt and add aromas to your coffee. This mixture is a delight.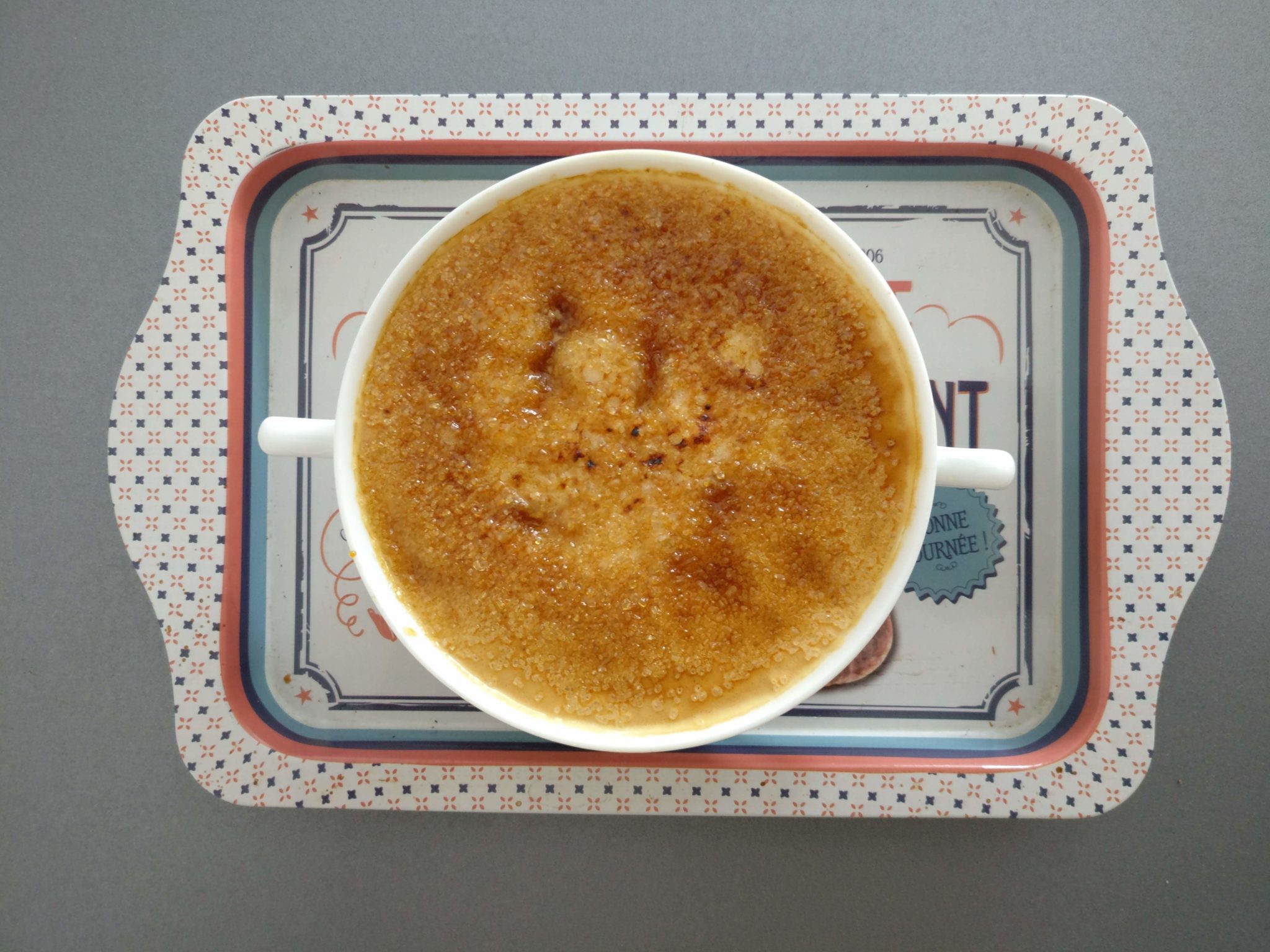 This recipe is still calorific, be careful not to overdo it :). I do not know if this preparation tastes good with vegetable milk, I have never tried. If you do, feel free to comment, readers and I would be interested.
You will find my other coffee recipes here.