It's been a while since I wanted to introduce the group "The Pavoni Lever Machine Owners". It is a Facebook group that brings together several thousand users of La Pavoni lever machines from around the world.
"The Pavoni Lever Machine Owners" is an inexhaustible source of information for anyone who starts using this machine, who is looking to renovate them or who is looking for advice on the purchase of equipment (coffee grinder …). The members are very active and do not hesitate to share their personal experience to help others better.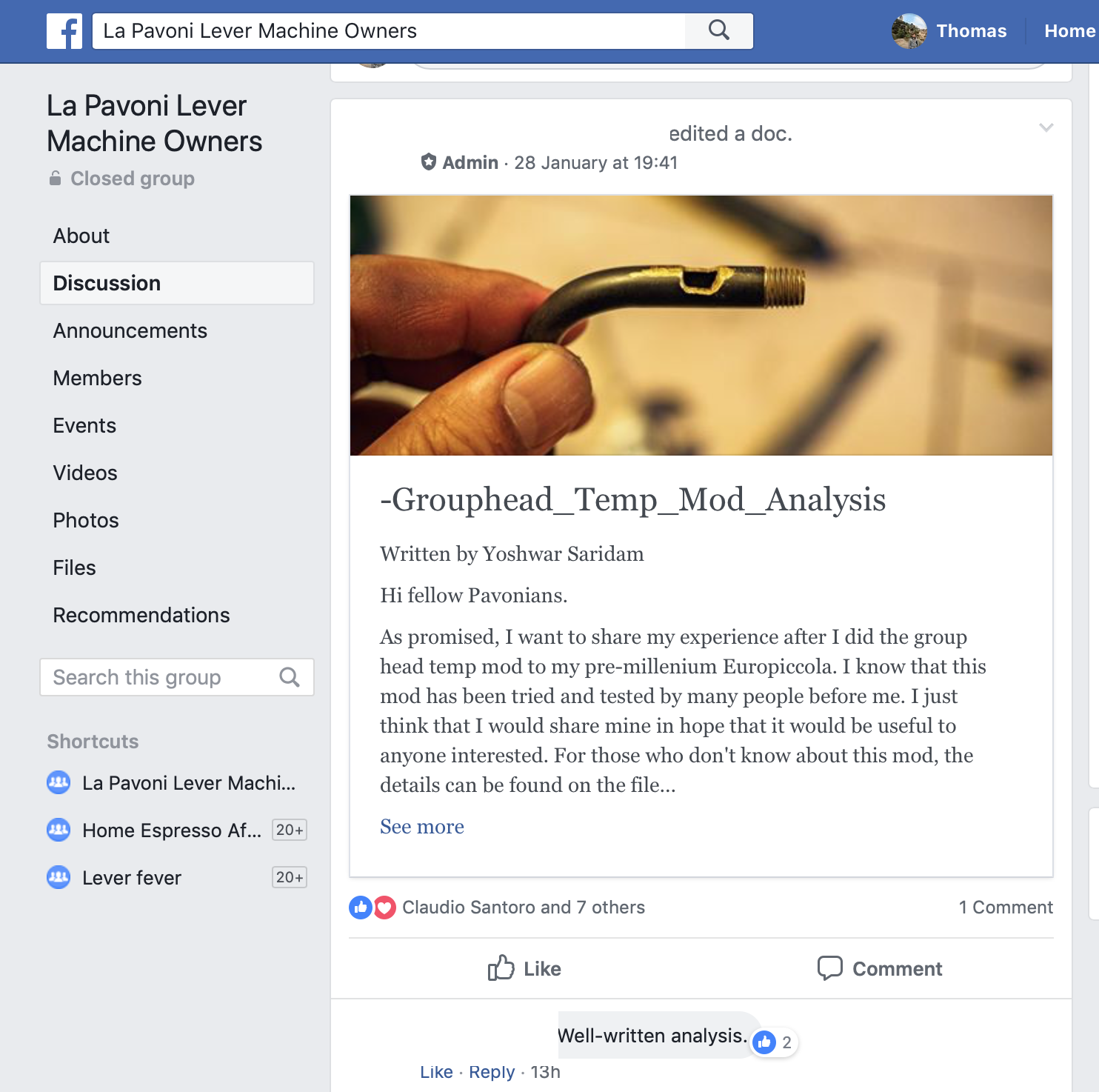 Some companies (coffee roaster, builder of coffee grinders …) are present in this Facebook group but do not seek to highlight their equipment. They are present in this group more by passion of the use of this machine.
Finally, there is a kind of tradition on this group. Every 1000 registered new members, the directors of the group create a product sold at the manufacturing price to the members.
We had the right to
a tamper, funnel and coffee dispenser.
an ice hockey (used as a base to put the filter holder and pack the coffee)
These are elements built by BPlus.
Most of the items created for these occasions are manufactured by a company I had already introduced: BPlus. It is a company that works with La Pavoni and offers very good quality products: the Apollo coffee grinder I had tested and the accessories to pack and spread the coffee.
If you too are La Pavoni machine users, I invite you to join the Facebook group "La Pavoni Lever Machine Owners".